Tempting Interiors is a husband and wife design team, providing two different perspectives on each project. We believe each space should improve functionality, beauty, and comfort. Our goal is to decrease stress and save our clients time and money. We enjoy getting to know people and creating designs that are perfectly suited for their individual style, work, family, and lives. Our arrival in this field was actually a surprise to both of us! It came out of nowhere, turned our lives upside down, but ultimately was a perfect fit.

TJ
TJ spent years working in technical fields related to the mechanics of homes and home renovations. Early in his career he worked in the window film and shade industry, and in later years specialized in heating systems and generators. In his free time, TJ was always designing and building projects for our home and for our friends and family. He loves the challenge of fixing things and is truly an artist when it comes to creating one of a kind pieces. When we first got married, we bought a 200-year-old farmhouse. We spent the next seven years lovingly and painstakingly remodeling that home. I designed the spaces and TJ made the projects come to life. After each project, we would find ourselves saying, "Wouldn't it be cool to do this for a living?"
TJ brings an artistic and creative viewpoint to each project. He thinks outside the box and comes up with options specific to a client's needs. TJ can fix or create anything. He can see how an idea will work spatially and he helps clients to improve the efficiency of their homes. TJ is the window treatment expert. He offers our clients solutions and advice on everything from shades, shutters, drapes, and motorization to reupholstery and window film. TJ has extensive knowledge and resources in home renovations. But, more than anything else, TJ is passionate about creating and wood working and he can get lost for hours building a custom furniture piece for a client.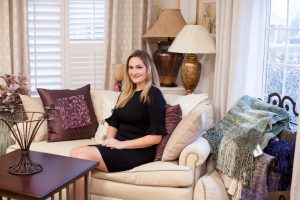 Rebecca
My background is primarily in psychology. I completed graduate school, received my license, and ran a private practice for nearly 10 years. All the while I was intrigued by the idea that a person could improve happiness and human connection through changes to one's environment. After long days of work, I found myself relaxing as I studied design. I learned to sew and created the window treatments in our home. Interior design evolved from a hobby into a strength, and I found I could visualize the big picture and fine details. People began to seek my advice and the rest is history.
When I work with a client I give much more than beautiful designs. I connect with my clients, help them to find their aesthetic style, and create a space that reflects them personally. I believe a home should be a sanctuary and a space to motivate and improve well-being. I help clients to hone in on what is most important and to let go of clutter. We change the function of spaces when needed, we simplify, we bring in the colors, styles, cherished memories, and we create calming, elegant spaces unique to each individual and family. We create atmosphere in each of our designs.
I love to organize, to create order in chaos whether it is through design or psychology. Empowering people to accomplish their goals and creating a life and home in which they flourish is my passion. I maintain a life coaching business as well as Tempting Interiors. Often these worlds overlap and some clients seek out both services. Each transformation is an adventure for my clients and myself!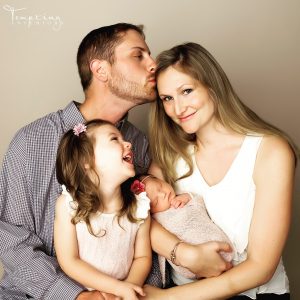 The Junior Design Team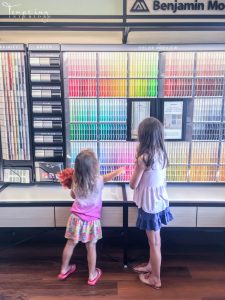 OUR HISTORY
Tempting Interiors was founded by Tim & Diane Higgins, Rebecca's aunt & uncle. Diane and Tim were born and raised in the Boston area with large local family ties. Both attended local colleges. They enjoyed many wonderful years designing together and building this family business.
"Since 1970 we have dedicated our careers to helping clients express themselves with color and design. We travel the world to present our clients with new and exciting products that best compliment their tastes."
– Tim and Diane Higgins