Furniture, Cushions, & Upholstery…
We have a passion for beautiful furniture. We can help you to design a custom piece with the highest quality of manufacturers. We are happy to help you create a new floor plan that improves the flow of your home.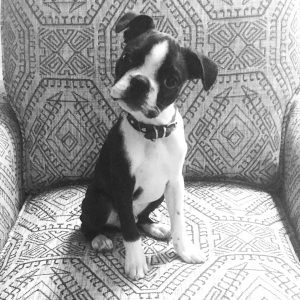 Our upholstery department is skilled at re-crafting a favorite piece of furniture or creating a new piece totally from scratch. Our experienced cutters and seamstresses will deliver a finely tailored product that is an excellent fit for your decor and budget.
We can also create coordinating:
BED COVERINGS
UPHOLSTERED HEADBOARDS
CUSTOM CUSHIONS &
DECORATIVE PILLOWS!
Here are some handmade pieces made right here at Tempting Interiors.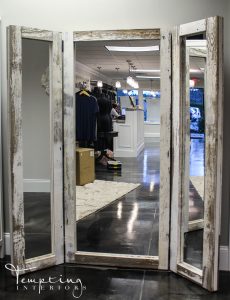 This trifold mirror and these rustic tables were made with beautiful reclaimed barn wood.
If you can dream it we can create it for you!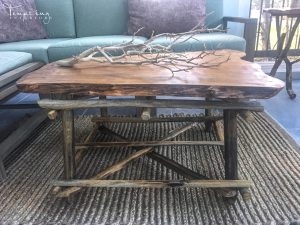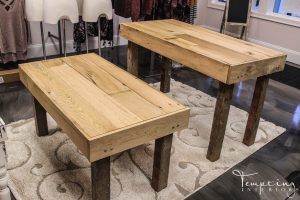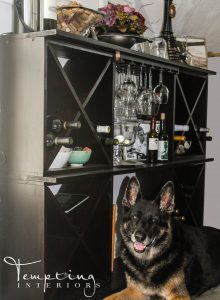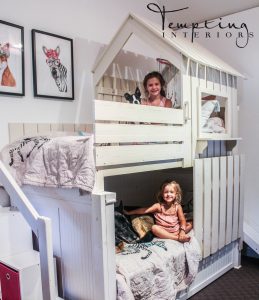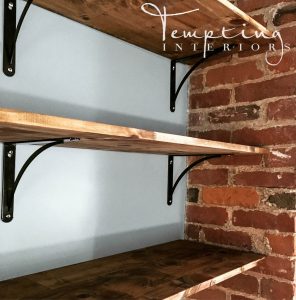 Ask about our Custom Wood Valances.
We also create custom furniture with the finest names in the industry.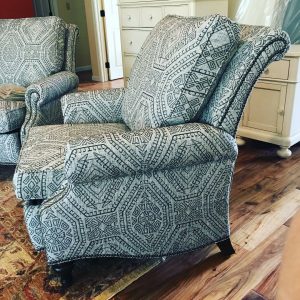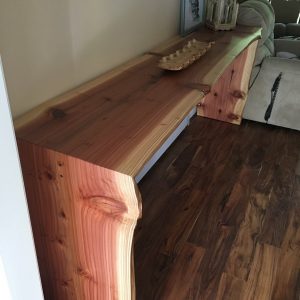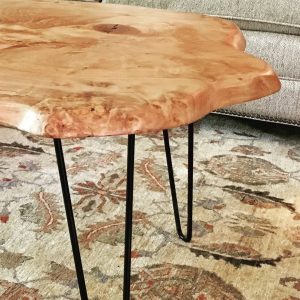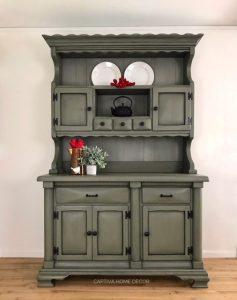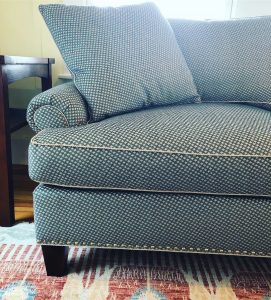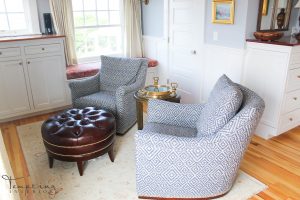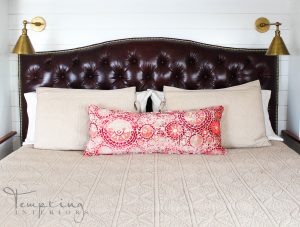 Grange Furniture
Grange, creator of furniture accessories and ambiance
Because respect for tradition gives meaning to renovation,
Because Cabinetmaking is a creative art,
Because a sense of well-being grows from a love of detail and finish.
Take an On-Line Tour of the Grange
Furniture Gallery Now
Tim and Diane's Trip to the Grange Furniture Factory
"What a trip! We are exhausted, excited and exhilarated all at once. We have learned so much from the adventure. Diane and I appreciate the Grange and French people and their way of life so much more; we are seriously considering serving richer coffee and a better wine every day in the store. We have started planning our next visit."
Kravet Furniture
Beautiful furniture is the foundation for any interior setting. Our Kravet Furniture collection represents the timeless style and quality that is our signature. We offer customizable upholstered pieces for every room in the house, from upholstered beds to mahogany dining tables and everything in between.
Paired with our vast selection of Kravet fabrics, these pieces are meant to last a lifetime, with an eye towards sustainability and responsible manufacturing process. Our wood is certified by the Forest Stewardship Council and our springs and coils are made from recycled metals. We offer many options for cushions, including soy-based products for reduced petroleum usage.
Hickory Chair
North Carolina craftsmanship
For one hundred years, artisans in our North Carolina workroom have helped discerning customers across the world personalize furniture for every room, every reason and every style.
 FDO Group, Inc
FDO Group has been serving the design community for over 25 years with an eclectic mix of fine furniture, lighting and unique one-of-a-kind accessories and antiques.
Century Furniture Craftsmanship
"We strive to make furniture of such impeccable quality that it brings joy not only to the people who own it, but also to the craftsmen who build it." – Harley F. Shuford, Sr. 
These words stand as a testament to the greatness in vision of our founder, Harley Ferguson Shuford, Sr. Through his words and actions, Century Furniture has evolved into one of the most revered names in the home furnishings industry.
Since our beginnings in 1947, we have strived to be the best furniture company in the world, providing finely crafted luxury furniture with impeccable design and quality and legendary service to our customers. Now a third generation family owned company, Century is located in Hickory, North Carolina with over nine hundred associates. Each of our employees owns a stake in our company and their commitment and dedication can be seen in every piece of furniture we make.
When you choose Century Furniture, our ability to customize whatever you desire is much like commissioning an artist to create a fine work of art. With over 2000 fabrics, leathers and trims and 50+ finishes there are no limits as to how you can express yourself with our furniture. The possibilities are truly infinite. From the frame construction, to the hand-application of your choice of finish and distressing, to the sewing and application of the fabric or leather, each piece of Century Furniture passes through the hands of some of the most experienced artisans and craftsmen in the industry. Since the vast majority of our furniture is manufactured in Hickory, NC from predominantly domestic materials we are able to offer a level of quality, speed and service unparalleled by any competitor in our class. No detail is overlooked, and every measure is taken to insure that every piece of Century Furniture you purchase is precisely as you wish.
As we look forward, we will continue to expand Mr. Shuford's vision in ways that continue to provide you with infinite possibilities and unlimited attention.